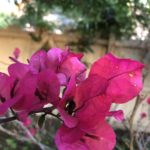 We are super excited to have an awesome guest blogger this week! Rachel… is an amazing blogger, please feel free to share this Blog with everyone… her tips are extremely important, especially now during COVID! her contact information is at the end, as well….enjoy!
Five Amazing Tips for Maintaining A Self-Care Routine
I am Rachel from Rach Talks Business and I am so excited to be guest posting for
AwesomismMom today. This post focuses on five amazing tips for maintaining a self-care
routine, what self-care is and how important it can be for both our mental and physical help. I
hope you enjoy!
What is self-care? Self-care relates to how we actively take the time to look after ourselves,
our body, and our mind. Maintaining a self-care routine is one of the easiest ways to improve
our mental health and well-being however so many people do not have one. A self-care
routine is different for different people. I've put together a list of five simple ideas for your
self-care routine and how you can maintain it during busy periods in your life.
Get Enough Sleep
Sleeping gives our body the well-deserved rest we need every single day and is a daily form
of self-care. Try to get yourself into a sleep schedule that works for you and your working
life. Aim for eight hours every night or whatever amount of sleep your body needs to feel
good and rested.
Always work with your body if you feel you need more sleep- have a lie in! Stay in tune with
what will benefit you.
If your similar to myself and struggle with sleeping, you may benefit from investing in a
lavender spray for your pillow. This helps me sleep when I am going through periods of
anxiety. You should also come off your phone around an hour before you want to go to
sleep. It can benefit you in falling asleep as it lets your mind wind down before bed.
Relaxation Time
This can again be different depending on you as a person. For me, relaxation means having
a pamper night. Take time out to do your nails, put a film on or run yourself a nice hot bath.
Ensure you take time out every couple of days to relax and let your body recharge.
For others relaxation means sitting down with a good book for a couple of hours or taking a
walk outside. Whatever activity brings you relaxation and makes you feel good be sure to
include it into your weekly self-care routine.
Meditation
Linking to the previous point, meditation can be an amazing activity to incorporate into your
self-care routine. Taking just five minutes each day to meditate can massively help you
destress and feel calmer and more positive about the day to come.
You can find many meditation tutorials through the internet and I have found practising
meditating for just a few minutes each day has improved my mood and made me feel
calmer.
Remain Positive
Self-care is more than just looking after your body; it is about engaging your mind too! If your
lacking motivation and positivity at the moment it could benefit you starting a gratitude
journal. Try to take a couple of minutes each day to write down things you are thankful for.
This could be anything. Just three positive things that make you happy. This is also helpful to
look back on when you are having a down day.
You can find other ways to remain positive and optimistic in my recent post: 10 Tips to Stay
Optimistic During Lockdown.
Keep in Touch with Family and Friends
This can be an elite form of self-care. Taking time to message or speak to your family and
friends each day can lift your spirits so much. This is not to say you need to message the
same person every day. Reach out to new people, make new connections, and always
share how your feeling. A problem shared is a problem halved. Keeping in contact with the
people you love can massively benefit your mood and outlook on the day.
Hopefully you have found these self-care tips useful. Always prioritise yourself and your own
self-care and wellbeing. Stay safe everyone and massive thank you to AwesomismMom for
letting me feature on your amazing blog!
About the Author
Hi, I'm Rachel from Rach Talks Business! Since graduating I have been looking for ways, I
can put my marketing knowledge to good use and decided to create a platform to support
small, independent businesses through the pandemic. I formed Rach Talks Business in
March and have been building my lifestyle blog ever since. My blog covers a large range of
topics including lifestyle, mental health, business and blogging tips!
My Social Links
Blog: Rach Talks Business (https://rachtalksbusiness.com/)
Twitter: @rachtalksbiz (https://twitter.com/rachtalksbiz)
Instagram: rachtalksbusiness (https://www.instagram.com/rachtalksbusiness/)
Pinterest: rachtalksbusiness (https://www.pinterest.co.uk/rachtalksbusiness/)